The current version is stated on this card. View release notes for latest version on our subreddit.
Tabletop Simulator (TTS)
The above video will show you everything you need to know to play Legacy's Allure on TTS. You can also use the following instructions to acquire the mod and start a game:
Buy and install Tabletop Simulator on Steam if you have not already done so.
Subscribe to the Legacy's Allure mod.
Open Tabletop Simulator.
Click Create and click Workshop.
Search for "Legacy's Allure" and click the + to subscribe.
Click the Legacy's Allure workshop mod to load the game.

We recommend you keep mod caching turned off (found in the configuration options) to ensure that your cards are always up-to-date.
If you have any questions on how to use the TTS mod, please contact us in our Discord server.
Physical Prototype
Please email me for information on getting a physical prototype. Below are images of what you will receive.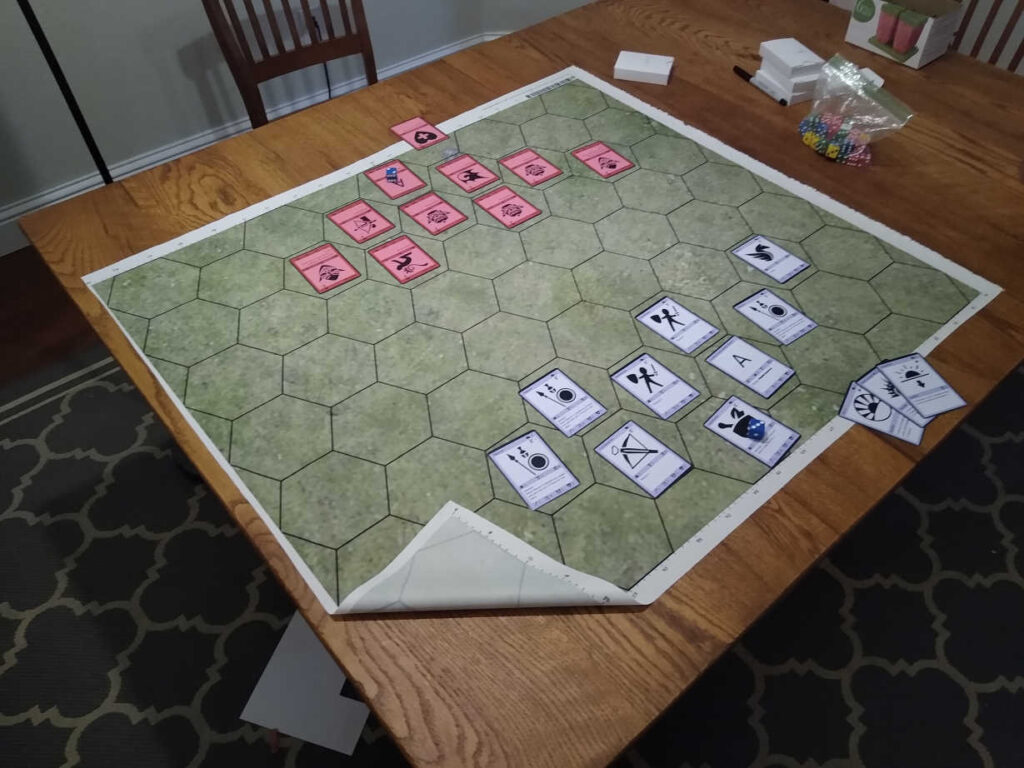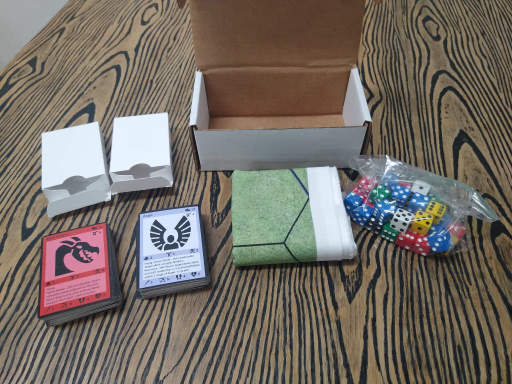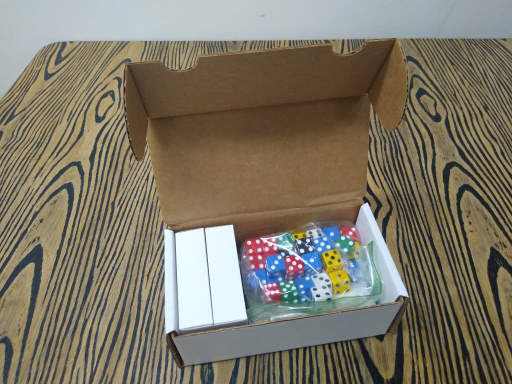 Below is an example of our experimentation with metal cards using Chromaluxe material.